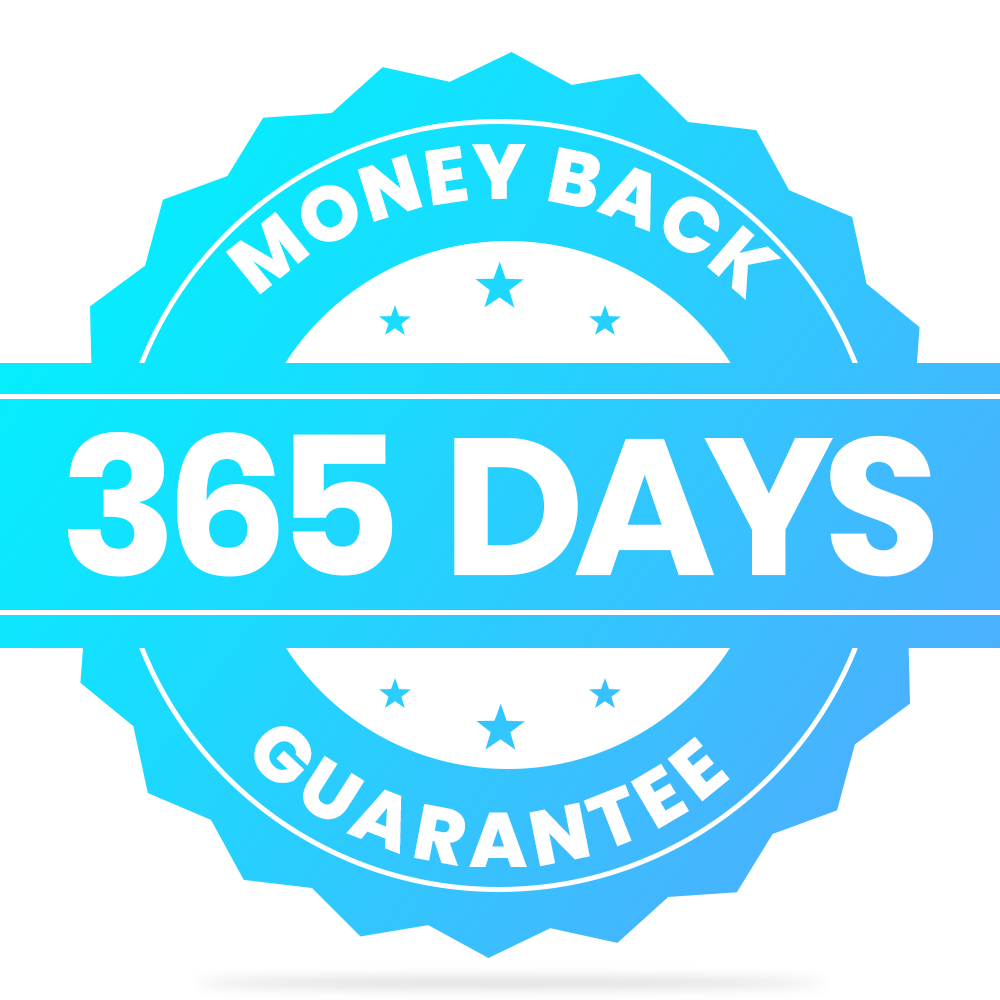 1) Introduction to what it is:
At Oyana, we believe that your journey takes time and you need to create positive habits in order to achieve your goals.
As an Oyana member, when you buy one of our programs, you get a "365 Day Guarantee". To put it simply, the guarantee states that 365 days from original purchase date, when you complete the required eligibility below, and still don't see the results you are personally looking for within the first year, you will be eligible for a FULL refund.
To be eligible for our money back guarantee, here is what you need to do:
a) Single Instructor:
Complete every session from that instructor in its entirety – When you ask for a refund, we are also going to make sure that you have completed the program, all the sessions in it, and at least 100% of the main workout (not including warm up and cool down if applicable).
We understand you may miss a week here and there, but you must be building healthy habits and staying active every week to see the results you want. There is no way around the commitment, you must do the work do get your desired outcome.
Or
b) Full Oyana Access
Complete 80 sessions in their entirety – Again, when you ask for a refund, we are also going to make sure that you have completed 100% of a minimum of 80 sessions.
c) Email us within the first year
If, after completing the eligibility for a Single Instructor or Full Oyana Access as outlined above, and you still don't see the results you're after or find the program valuable, email us (support@oyana.com.au) within the first 365 days from original purchase date and we will provide a full refund.
Please include the following details:
Full Name
Email Address associated with your Oyana Account
Contact email address (if different to above)
3) Examples of people that are ineligible
The following are examples of how our guarantee DOES NOT APPLY:
a) You purchase a program, never use it, and email us within a year asking for a refund.
b) You purchase a program, complete just a few sessions, and email us asking for a refund.
100% of a session is:

a) Home Fitness / Gym Fitness / Pilates: 100% of videos in the "main workout" section
b) Meditation / Yoga: The entire video
 
All videos must be played in real-time. Session times are recorded and reviewed for your refund request. Where videos have been 'fast-forwarded' or 'skipped' and total session time is equal to less than actual session time (in real-time), this will not be deemed 'Completed.'
Please note: You will lose all access to your programs upon processing of your refund.
Products excluded from the 365-Day Money Back Guarantee:
Custom Nutrition Plans
Personalised Meal Plans
Please note: These programs are non-refundable due to the amount of time each nutritionist or dietician spends understanding your personal needs and individually creating and customising the plan for each client.
Please remember to submit your application within at least 365 days of original purchase date, including your Oyana Account Details and ensure that account meets the aforementioned eligibility. We reserve the right to reject a refund request in the event we are not satisfied (acting reasonably) with the supporting evidence you provide us. If you meet the eligibility, we will notify you via email at the contact details you've provided and process your refund.
If you have any questions or concerns about your purchase, please contact us at anytime here.